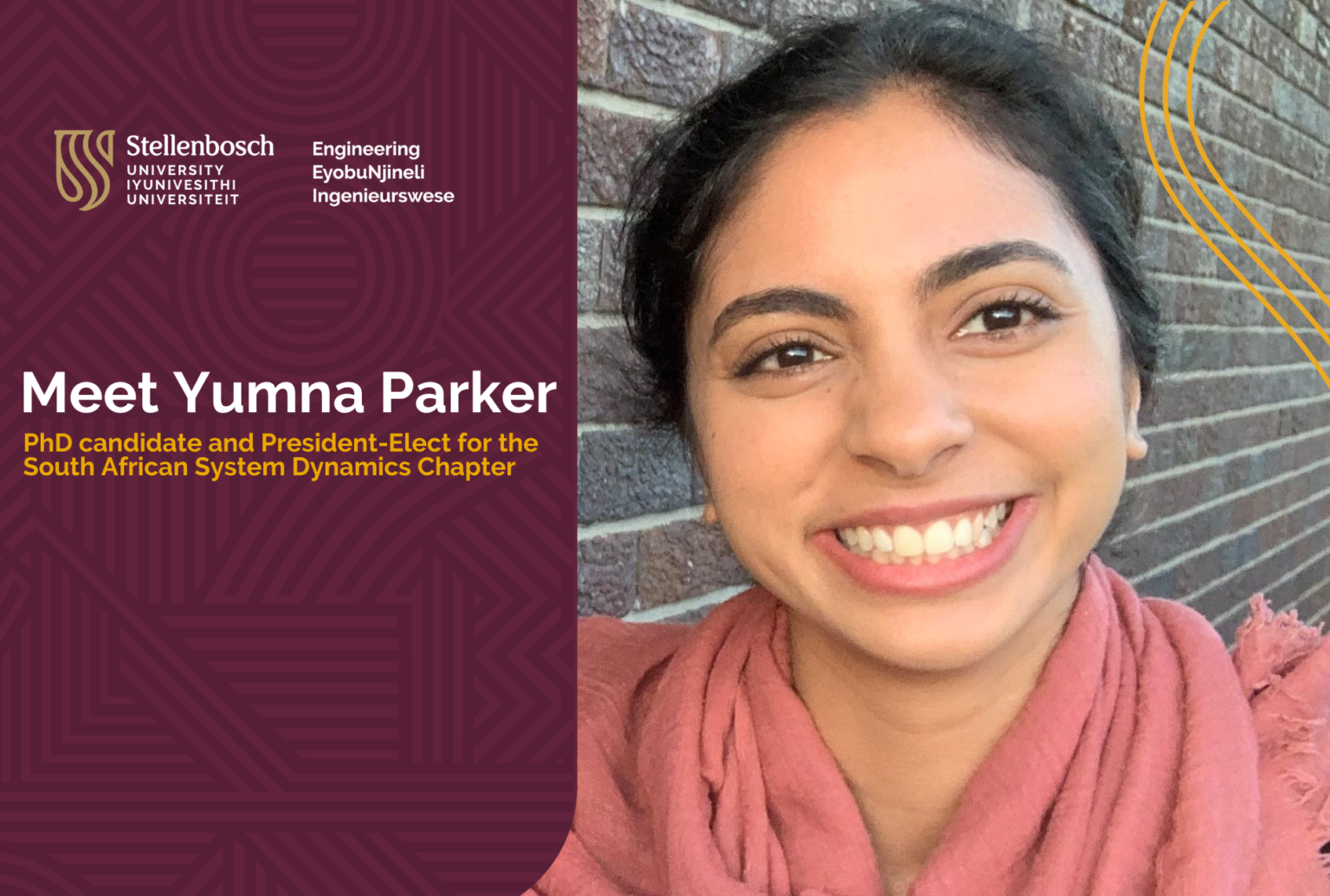 Hiking, calligraphy and passion for system dynamics. What do these things all have in common? New PhD candidate Yumna Parker, of course!  
With a BSc in Earth Science and a master's degree in Sustainable Development, Yumna took a unique approach to her academic studies before joining the Department of Chemical Engineering to pursue her PhD. Today, she manages the African Research Universities Alliance Centre for Energy, and has been named President-Elect for the South African System Dynamics Chapter. This academic society is dedicated to using modelling techniques to solve complex problems in various fields.  
"I did not take a traditional study path," Yumna recalls. "At school, you always hear about the traditional career paths like becoming a doctor or lawyer. I wasn't even aware that my current career path was an option." Yumna's fascination with earth processes led her to pursue a BSc in Earth Science and later a master's in Sustainable Development, where she researched the water and energy nexus. Now, as a PhD candidate, Yumna is eager to explore the integration of big data in African cities.  
Apart from her studies, Yumna is excited to promote collaboration between different departments in her new role as President-Elect for the South African System Dynamics Chapter. Being an academic society that focuses on modelling techniques used in various fields, Yumna believes that this is a significant step in promoting collaboration between different departments in a multidisciplinary field. "There is a growing interest in system dynamics, and I look forward to encouraging collaboration, especially among young researchers and students." 
Yumna's interests reach beyond the academic realm. When not engrossed in research, she enjoys hiking and practising the ancient art of calligraphy. "Working on a computer all day, I've realised that I'm losing the skill of handwriting," she explains. "I enjoy this new hobby!" Yumna encourages students still uncertain about their career paths to approach the future with an open mind and to avoid restricting themselves. "There are countless new career paths out there that you may not have even heard of yet," she says. With her versatile mindset and passion for collaboration, Yumna is an inspiration for all students to think outside the box.