We offer an ECSA accredited Bachelor's Degree programme in Chemical Engineering. It's a professional degree, which means that it takes four years minimum to complete and you can apply to qualify as a Professional Engineer after acquiring the relevant experience in practice. This is not the case with all qualifications in this direction in South Africa. It also means that the level of qualification, according to the National Qualifications Framework of South Africa, falls under NQF 8 – equal to an honours-level BSc qualification (or similar).
ECSA is a Washington Accord signatory, which means that our professional Bachelor's degree is recognised world-wide in such countries as Australia, Canada, New Zealand, the United Kingdom, and the United States of America, to name a few. Read the sections below for more information on our programme offering, the admission criteria for our programme, how to apply, what chemical engineering entails, and what career prospects you can look forward to after studying Chemical Engineering.
Contact Paula-Ann, our departmental liaison officer for prospective undergraduate students, if you have any queries or need support.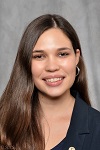 Prospective Undergraduate Student Liaison & Marketing

Interested in our Bachelor's Degree in Chemical Engineering at SU?
Applications for the 2024 intake open 3 April and close 31 July 2023
The are many bursaries available for aspiring Chemical Engineering students!
FYCEMA: The Department offers First-Year Chemical Engineering Merit Award (FYCEMA) bursaries to top achieving first-year students with a final grade 12 average of 88% and higher. Qualifying students are contacted directly by the Department with provisional offers after provisional acceptance has been offered to the prospective student, and final offers are presented when final acceptance is issued (after final grade 12 results are available). For more information, please contact Ms Paula-Ann Smit.
First-Year Merit Bursaries: SU offers up to 40% rebate on tuition fees for students with a grade 12 average of 90% and higher. Read here for more information.
Visit the Stellenbosch University Centre for Undergraduate Bursaries and Loans (CUBL) website for more information about institutional bursaries and funding, NSFAS funding, and more.
Visit this website for links to industry bursaries available for undergraduate students planning to enroll for Chemical Engineering. Remember that mining-related bursaries can also be applied for if you plan on studying Chemical Engineering.
Other industry bursaries that the Department is aware of will be listed below as and when available.
Our facilities, current research projects, and students' experiences
The Department of Chemical Engineering has excellent facilities for students studying chemical engineering. This video gives you a tour of our facilities, and showcases some of the research projects currently undertaken at the department. Students also share their student experiences studying chemical engineering at SU.
Watch this webinar Q&A for more information about our department and why you should study Chemical Engineering at SU! 
Our department recently hosted a Q&A for prospective students to share info about our chemical engineering in general, possible career paths, our degree and curriculum, and why you should study at SU.
Prof Tobi Louw explains our BEng (ChemEng) degree curriculum in detail
Kristin shares her experience in the Mineral Processing industry
Annerie shares her experience in the Mineral Processing industry
Watch this video to see our facilities, what we do and who we are