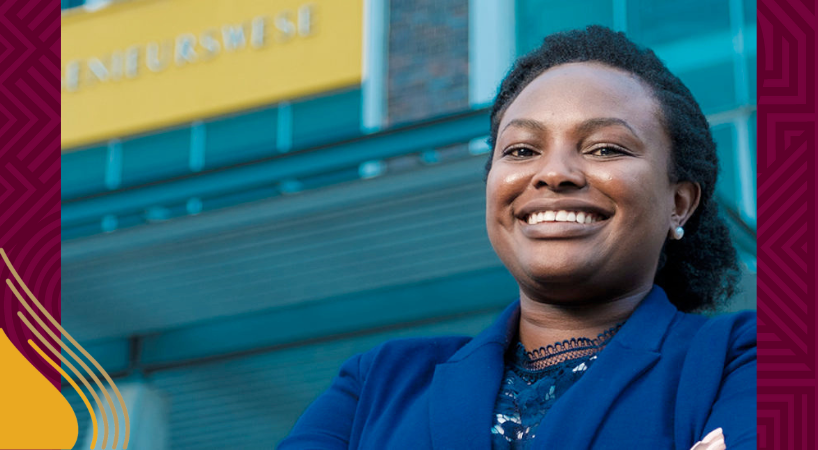 Our Department's Dr Margreth Tadie has recently been named the new African Rainbow Minerals Geometallurgy Research Chair at Stellenbosch University. She shares this interdisciplinary research grant with Dr Bjorn von der Heyden from SU's Department of Earth Sciences.  
"We believe that this interdisciplinary collaboration will position the South African mining industry to be a global competitive player," said André Joubert, Chief Executive: ARM Ferrous. 
Geometallurgy integrates geological, mineralogical, and metallurgical data in three-dimensional space to create a spatially-aware processing model to predict the life cycle of a mining and extraction operation in detail. As this is a young discipline, Dr Tadie is excited about the many research prospects that lie ahead to integrate the different mining activities and datasets optimally to develop sustainable mining practices.  
"We hope to create a centre of excellence in the field of geometallurgy at Stellenbosch University, which will be globally relevant and support the mining industry in South Africa," said Dr Tadie. "Through this Chair we will not only develop fundamental and applied expertise in the field but provide training for young engineers entering the industry with critical skills that will add value to operations." 
Dr Tadie also looks forward to working with her long-time colleague and friend, Dr Von der Heyden, whose geological background complements her metallurgical knowledge. "It's a privilege to be able to work with someone you respect as a colleague and is a good friend," she said. "[Through our joint skillset], we can do more together than we would be able to do individually and it's exciting to think of how far we will be able to take our research." 
Dr Von der Heyden is equally excited to work with Dr Tadie. "She is a dynamic, hard-working and incredibly personable scientist, and she has been, and continues to be, a fantastic inspiration to the students whom we have co-supervised, and indeed is an inspiration to myself," he said. "What I respect most about her is the fact that she truly manifests, even epitomises, those qualities that I feel are most important to a tertiary level academic. She couples excellent discipline and scientific rigour with an unwavering sense of fairness, and with a high level of care and empathy – both for the students and for the natural environment."  
Quick questions for Dr Tadie 
What do you think first-year student Margreth would say if you told her which achievements and research paths awaited her?  
First-year student Margreth was a dreamer and envisioned doing something meaningful with her life. I don't think she had any idea what that would look like and would certainly be very surprised at how different her perceptions of impact look now.  
Which advice would you give her (and other undergraduate students) now?  
We all want to have impact in our lives and experience fulfilment in what we do. We don't all need to be the first person to land on the moon or a Nobel Laureate to achieve that. In our lives and what we do, we have the opportunity to have impact whether it is to one person or to many, what we do no matter how big or small is our journey and is therefore significant. Believe in yourself and don't ever despise humble beginnings.