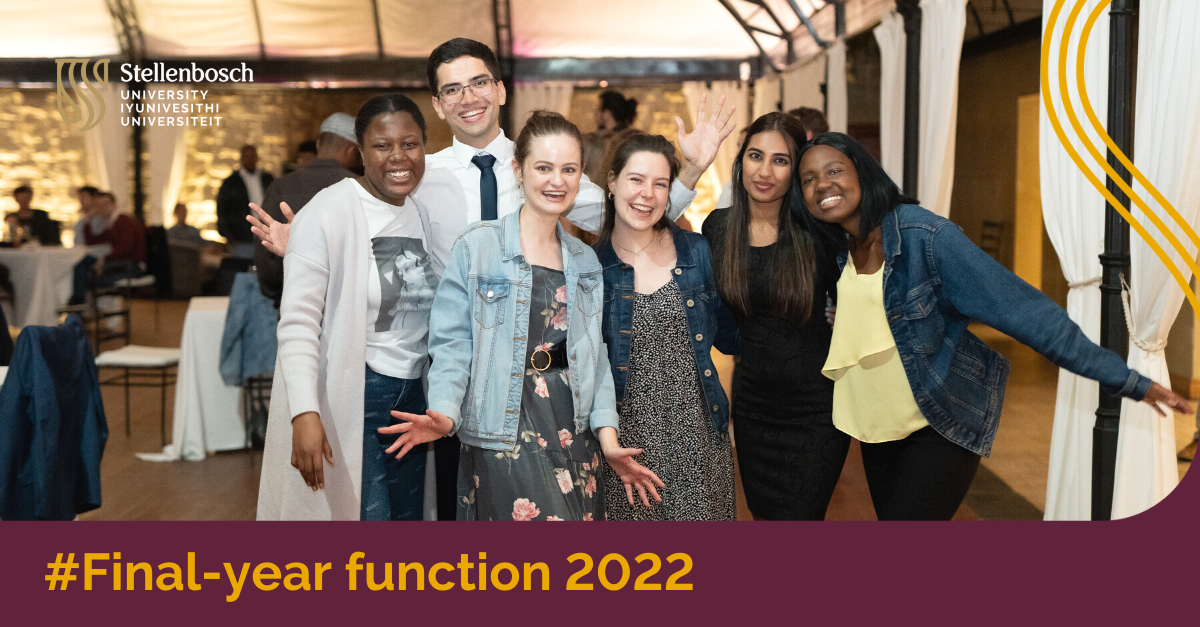 The Department of Chemical Engineering bid their final-year undergraduate class of 2022 goodbye during a farewell function at the La Pineta restaurant in Stellenbosch on the evening of Tuesday, 15 November. The fun-filled event followed the 49 students' final project presentations earlier the same day. During this examination, students presented their work for around ten minutes, followed by ten minutes for questions from the examinators. The students enjoyed a well-deserved evening of delicious food and even some dancing, with departmental lecturers and support staff present to celebrate the students' achievements and perseverance throughout their years at the Department.  
 
"It has been an honour to work with these students," said Prof Eugéne van Rensburg, Final-Year Project Module Coordinator. "They have forged their paths towards becoming chemical engineers, and we wish them the best of luck on their journeys after graduation."  
 
The next event the students can look forward to is the Department's Annual Prize Giving on 7 December, where top-achieving final-year, master's and doctoral students will be honoured.