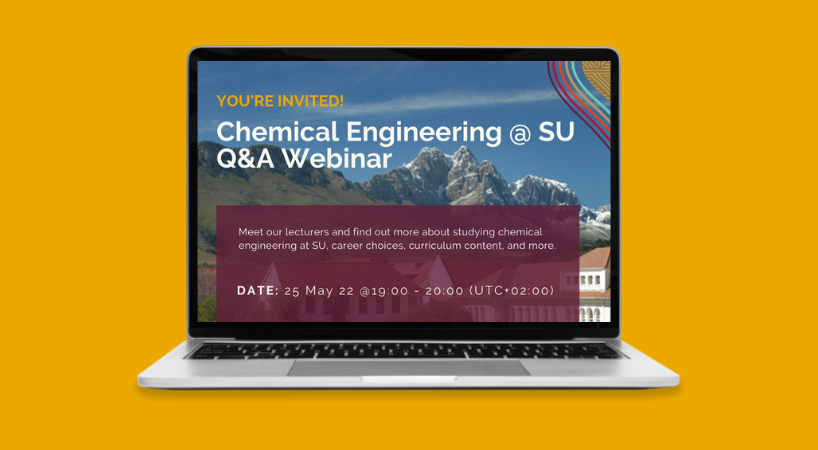 Aspiring chemical engineering students are invited to join an exciting Q&A webinar, hosted by the SU's Department of Process Engineering on Wednesday, 25 May 2022, from 19:00 – 20:00. This online event offers anyone interested in studying chemical engineering at SU the opportunity to meet our lecturers and find out more about studying chemical engineering in our department. We will also discuss career choices, curriculum content, and any other questions that you might have. This is a valuable information session not to be missed!
Hear from a chemical engineering graduate making waves in the industry
Also joining us will be our department's very own alumnus, Eben Uys, who has founded his own brewery with his chemical engineering knowledge. He will discuss careers and entrepreneurship after studying chemical engineering.
Other speakers will include Prof Christie Dorfling (Welcome and overview of the department), Prof Prathieka Naidoo (What is chemical engineering?), Prof Robbie Pott: (An overview of the Chemical Engineering curriculum), Prof André Burger (Career opportunities in chemical engineering: The future of engineering in an everchanging environment) and Ms Mieke de Jager (Application, admission, fees, and bursaries).
If you would like to register for this webinar, click here. Alternatively, you can scan this QR code: