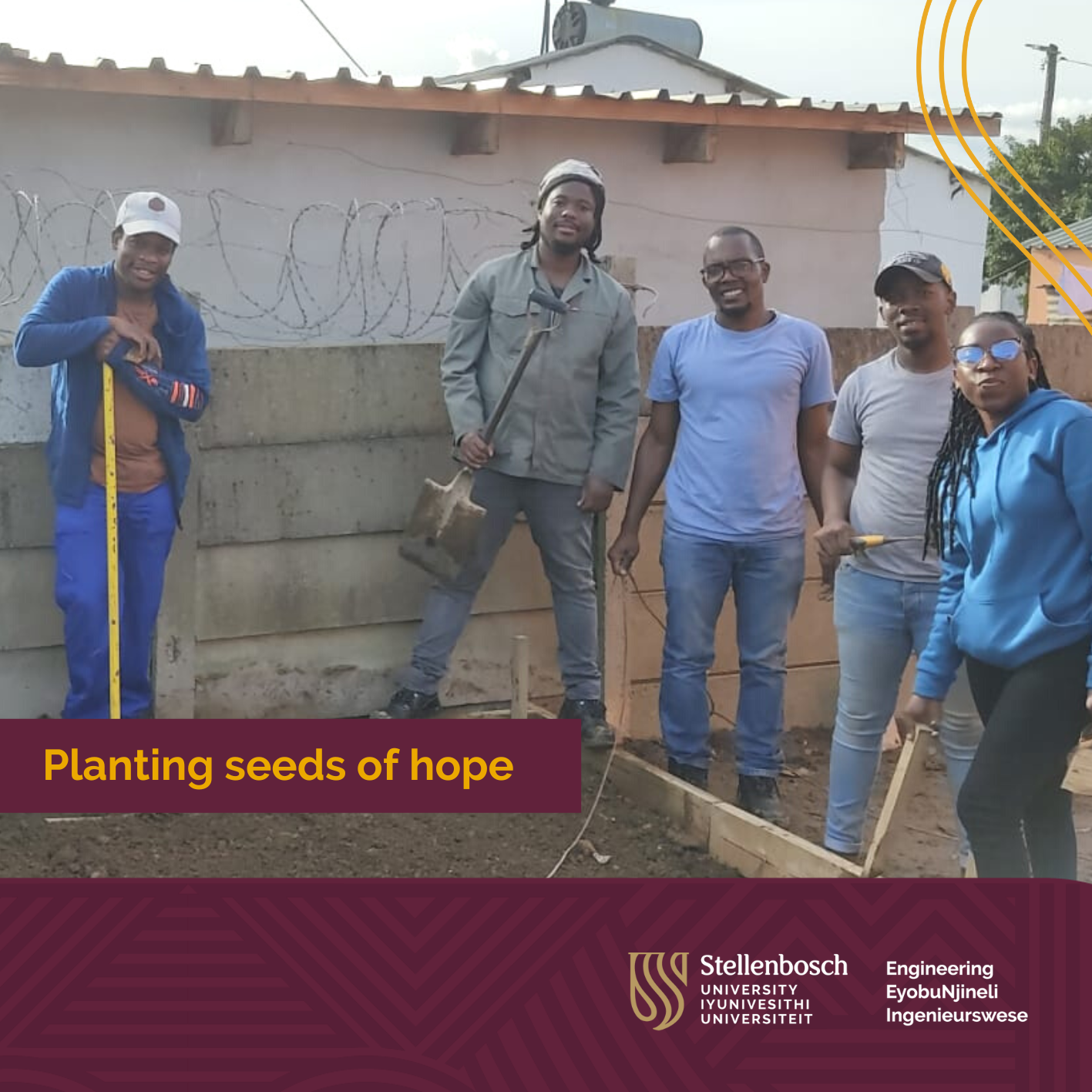 The Department of Chemical Engineering's Postgraduate Student Council (PGSC) joined hands with the Kayamandi Women and Children Development Project last month, where they constructed a vegetable garden and distributed essential items.
Joined by Prof Tobi Louw, six students participated in the vegetable garden project. They began by breaking and levelling the soil, later enriching it with fertiliser and nutrient-dense soil. A low-level yard was then added around the bed to prevent water run-off and ensure the garden's longevity. Following the construction, the students got their hands dirty by planting various vegetables, including onions, potatoes, cabbage, and carrots.
Donations collected through various drives were also handed over, ranging from clothes and toiletries to sanitary towels and non-perishable food items. The team also donated equipment essential for maintaining the new vegetable garden. "Thank you to everyone who made donations and came along [to assist with this project]," said Lukhanyo Rode of the PGSC.