PhD (Chemical Engineering)
The PhD programme is 100% research based, requiring full-time study and enrolment of two to three years. Part-time enrolment is considered in special cases, e.g. if the candidate is employed as an engineer and wants to do research in the industry in collaboration with a supervisor in the Department. A dissertation is produced for evaluation, as well as sufficient academic articles that are submitted and accepted in accredited academic journals as part of fulfilment and attainment of the degree.
Candidates eligible to apply for a PhD in the Chemical Engineering Department include graduates with a MEng or MSc Eng degree in Chemical/Extractive Metallurgical Engineering or graduates with an MSc degree in one of the following fields: computer science, mathematics, applied mathematics, chemistry, biological sciences or physics. Note however, that completion of a PhD is not a qualifying degree for registration as an engineer if a candidate comes from one of the last-mentioned fields.
Programme:
Doctor of Philosophy (PhD) in Chemical Engineering
Admission requirements:
Applicable Master's degree with minimum average of 65%
Suitable research topic
Format:
Accepted formal PhD proposal within first 12 months of registration
Full-time enrolment for approx. 3 academic years
Part-time enrolment for approx. 4 – 5 academic years
100% research-based programme
Evaluation:
Submission of thesis
Submission of articles in accredited research journals
Acceptance of articles in accredited research journals
SAQA credits:
360 credits (dissertation)
NQF level 10
The postgraduate application process is as follows:
1. Complete the University's online application. Applications for the 2024 academic year open 3 April 2023.
Read more here for details about the institutional application process. Should you require assistance with finalising and completing your online application, your are welcome to contact our Client Service Center on info@sun.ac.za / 021 808 9111 for assistance. Please ensure that ALL necessary supporting documents are uploaded – if your application is incomplete it will not be processed and you will not be considered for departmental admission.
Please take note of the following while uploading the required documentation:
The upload labelled "Dept-XXX" refers to the departmental application form (see link for download below), which can be downloaded below. Current SU students or SU BEng graduates aren't required to provide reference letters.
Proof of written academic work: applicants can use their final-year research project/report or master's thesis.
All electronic copies of academic records or degree certificates must be certified. A certified copy is a copy (often a photocopy) of a primary document that has on it an endorsement or certificate that it is a true copy of the primary document. Certification can be obtained by taking the original documents and copies to a police station or commissioner of oaths. The certified copy can then be scanned to produce the electronic certified copy.
More information about and descriptions for the compulsory documents that must be uploaded as part of the institutional application can be found here. The departmental application form can be downloaded via the link below. 
2. Submit your completed departmental application form, copies of supporting documentation, and application number to the Postgraduate Manager, Mrs Mieke de Jager.
Kindly include the following documents with your departmental application, as stated on the application form:
Complete academic record for all completed qualifications
Copies of degree certificates
Curriculum vitae
Passport (international applicants only), and
Three references (preferably from academic referees, reference letters may also be uploaded) (references not required for SU alumni). Reference letters should include the contact details of your referees and give an indication of your abilities with regard to: independent scientific work, understanding of technical concepts, design, execution and interpretation of scientific experiments, and technical writing ability. Current SU students or SU BEng graduates aren't required to provide reference letters.
Proof of academic writing – either your final-year research project report or master's thesis.
If you have a specific research focus or interest and wish to work with a particular supervisor, you can contact the supervisor and include your complete departmental application. However, we do not advise that you contact all the supervisors in the department as this does not reflect well on the candidate.
Procedure: After the Postgraduate Manager has received both institutional (received directly via the SUNStudent system) and departmental (via email) applications, and if the applicant does meet the minimum academic requirements, the application is shared with the supervisors in the department for consideration. Applications without a SU application number will not be considered. Should a supervisor be interested in offering a specific candidate a position, the supervisor will contact the candidate directly for further information or to schedule an interview.
We receive more applications than positions available for a new academic year, and positions are offered to selected applicants. Applicants are strongly encouraged to apply for research funding – students who are bursary recipients have a higher likelihood of successful admission. All queries can be directed to Mrs Mieke de Jager.
Study Fees & Accommodation
For more information about study fees, please read here.
For more information about accommodation options in Stellenbosch, please read here.
For more information about SU residence fees, please read here.
A personalised quote for study fees can be generated here. Please contact the Postgraduate Manager if you need support with generating a quote.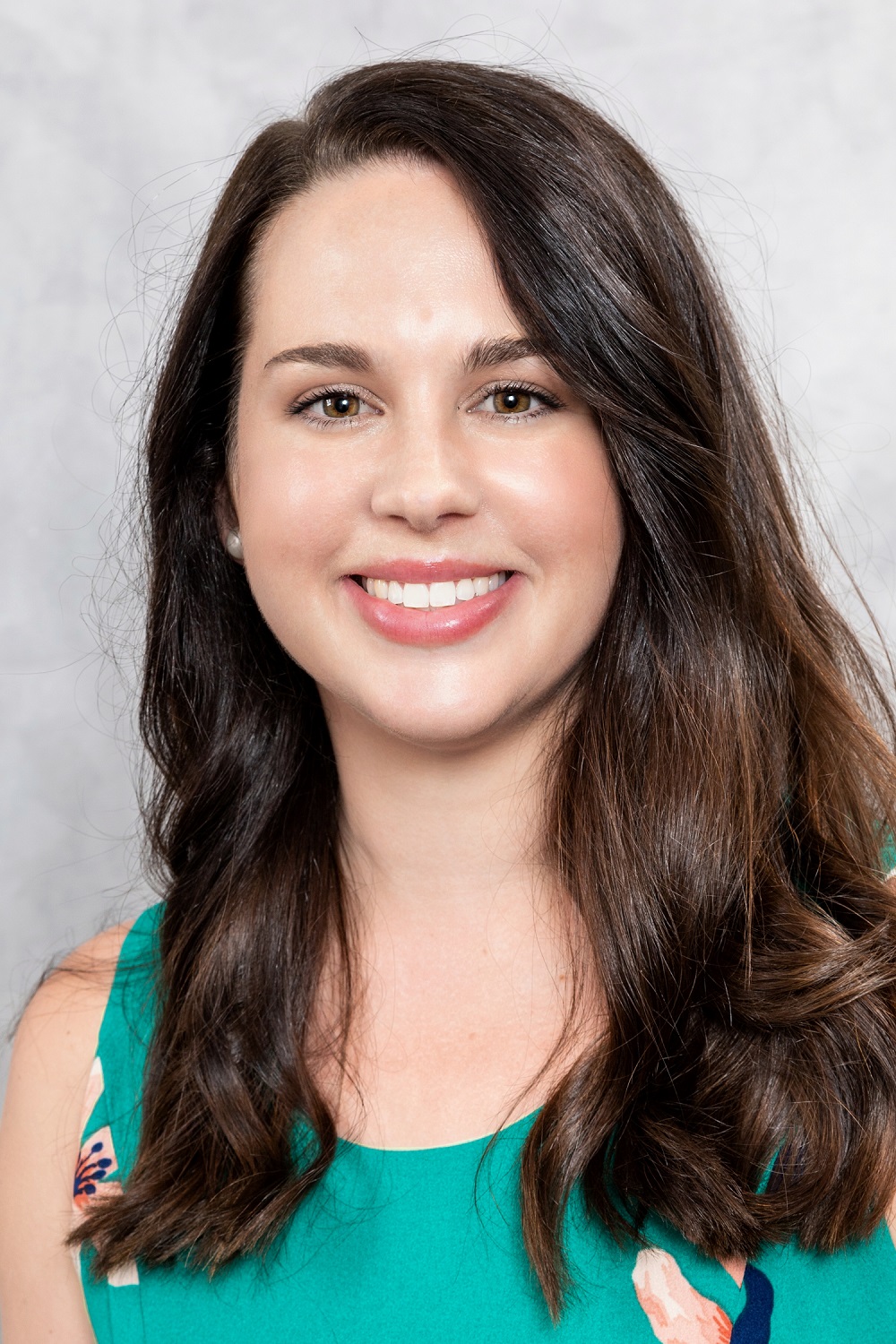 Postgraduate & Research Manager


The Department of Chemical Engineering hosts a thriving group of international postgraduate students from across Africa. Currently, approximately 23% of our postgraduate cohort are international students from 10 different countries on the African continent, including Ghana, Libya, Cameroon, Zimbabwe, Ethiopia and Kenya, to name a few.
Relocating to South Africa can be a daunting and challenging experience. We hope that the frequently asked questions and answers below will help you prepare for the big move! The International Office's website also has many useful resources, so take time to browse and read through their website if you are interested in pursuing postgraduate studies at SU.
Does my application process differ from South African applications?
No, the application process is the same. However, you do not have to pay an application fee and your institutional application does include an additional step where it is evaluated by our Institutional Postgraduate Office. You thus have to ensure that your institutional application is 100% COMPLETE and correct so that the credential evaluation (CE) is successful. Without a CE, we cannot consider you for admission to our programmes. Note that international students cannot apply for University accommodation via the online application. Contact Mr Grant Leukes separately (include your SU student number as reference). Read more below about accommodation options.
How does the visa application process work?
All students need to have a valid study visa to enter South Africa and to register for our programmes. Note that a scarce skills visa is not acceptable for registration as a student and even if you have such a visa, you have to apply for a student visa. After a supervisor has offered you a postgraduate position and you have been accepted for a position in the department, the International Office will provide official documentation that you will need to complete the visa application process. As part of the application process you will also have to secure your own medical cover. For more information regarding your visa, read here.
What are my accommodation options in Stellenbosch?
All students are responsible for securing their own accommodation in Stellenbosch. You have a number of options in terms of accommodation during your studies. You may stay in a university residence​, in rooms or apartments administered by Stellenbosch University International (SU International), or in private housing. Read more here about your options.
What is the cost of accommodation in Stellenbosch?
It varies depending on location, facilities, amenities, and security considerations, as well as your personal preference, age, personal needs and additional requirements. Some are fully furnished and others are not, some provide wifi and others do not, and others include electricity and water fees, while others do not and you have to pay a monthly additional cost. The figures range from deluxe apartments at R200 000 per year to modest shared hostels at R45 000 per year. Staying in a University residence costs approximately R60 000 per year. As a start, a good source of information is the International Office's accommodation webpage. The International Office can also arrange temporary residence upon arrival in SA for a daily fee. You can also consider using Google to search for "Stellenbosch student accommodation" or look for listings on Facebook Marketplace or Gumtree. Note that private real estate agents specialising in student accommodation normally advertise about 6 months prior to the new year and require a minimum deposit of two months down payment plus non-refundable administration costs and a rigid contractual arrangement. Keep this in mind. However, once you arrive you will have a clearer picture of what will work for you.
If I should live far from campus, how does transport work?
Depending on your budget you can use a taxi service (such as Uber) or use public transport if it services your area. SU also has a shuttle service in town. Caution and wisdom should be exercised when living remotely and travelling during early and/or late hours.
What is the cost of living in Stellenbosch?
The cost of living in Stellenbosch will depend on your lifestyle, habits, and accommodation. Should you receive a bursary, it will be enough to cover one person's basic expenses in Stellenbosch, but you won't be able to afford to send money home or care for family members on the bursary alone.
Can I work part time jobs off campus?
Doing a research degree is a full time occupation and bursary agreements usually stipulate that you are not allowed to hold other employment whilst receiving a bursary. Visa requirements further limit your tenure in South Africa to your studies, and part-time work is highly restricted for international students to positions advertised by the university. You are advised to consult the visa stipulations and your host department, or contact the International Office for more information. There are some ad hoc opportunities available for postgraduate students within the Department, such as student assistantships, and can be discussed with the Postgraduate Manager.
As a research student, are there any courses or training that are provided by the department?
Yes. We host two annual modules for all new postgrads, Research Design and Expertise (RDE) and Design of Experiments (DoE). RDE focusses on research methodology in Engineering and gets you started in terms of developing your research proposal. This is also a great opportunity to get to know your fellow researchers! DoE is a statistics course that will prepare you for designing your experiments and analysing your data. Further supplementary courses and workshops are hosted by the Postgraduate Office and the Library throughout the year. You can choose to attend these sessions according to your needs. For more the specialised requirements such as MatLab, Aspen, LCA, Exergy, you would have to discuss your needs with your supervisor. Do this at the outset. Your colleagues can also help. Training can be arranged within the department or with another institution. As a tip: do not wait for your supervisor to pre-empt your training requirements. Be proactive. Before coming to South Africa it is helpful if you try to have an idea of what you will be doing.
Does the University offer support for improving my English proficiency?
The University's Language Centre does offer various workshops and short courses. The Writing Lab also hosts writing development courses, and offers free writing consultations to help you improve academic texts.
What should I have sorted out and keep in mind before coming to South Africa? Here's some tips from our current international students.
Bring enough warm clothing (or spare money to buy warm clothing in SA) and an umbrella – the winter rainy season is cold and wet! There are many affordable clothing options in Stellenbosch and surrounds.
Before coming to South Africa ensure you have sufficient funds for between 2 to 4 weeks to cover your living expenses, and make sure your bank gives authorization for oversees transactions before you travel. If you plan to carry any cash with you, make sure to change it to Rand before you travel. Not all currencies can be converted in South Africa.
On first arrival to SA, the International Office does offer a free of charge transfer service – they meet new International Students at the airport and drive them to our Stellenbosch campus. This needs to be booked in advance, so you have to arrange this as soon as your flight is secured.
If you are not going to be hosted in the university's temporary visitors accommodation, consider back packers lodges for students or a hotel in town.
Before signing any accommodation contract, please read through it carefully and consult with those in Stellenbosch. This will help you avoid any trap. I would advice one to sign a short term contract, instead of a one-year contract. This will help you assess if you really like the place or not, and decide if you want to move out when your contract ends.
Have a positive outlook from the outset.
Be focused and remember that you are responsible for your happiness and health.
Do not neglect lingering health conditions (after your medicals are done) unattended prior to departure even if they seem trivial.
Have a realistic understanding of your consumption patterns to plan for your requirements. DO NOT STARVE yourself it is counterproductive to your performance, mental and physical well-being.
Do be hesitate to ask for assistance throughout your application process, registration and the course of your studies. It is not a crime not to know. Ask, you are not alone. Good sources of information include your departmental representatives, your program manager, departmental manager and even your supervisor as a good starting point.
Buy a mobile phone sim card immediately when landing at the airport, as the process is a lot simpler and you need less paperwork than when buying one in Stellenbosch.
Check that your passport is valid for at least 2 years after you complete your program.
Keep in the back mind before you leave for South Africa to plan for departure and extra baggage costs at the end of your studies. Yes, think about this before you come because funding options for international students are very limited.